Attention non-profit organizations!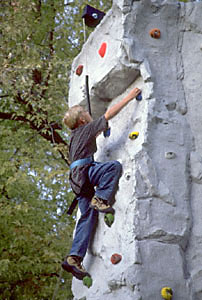 We pay you to play your event! We will work at your event and give you a share of the revenues or a flat fee, with absolutely no cost to you. No obligations, no expenses to cover... just let us do all the work!
We are fully insured and, at your request, we will gladly supply a certificate naming your event, sponsor and/or event site location as an additional insured on our policy.
Generate more crowds, more fun and more dollars for your organization!
References are happily supplied at your request! We have 6 years of satisfied repeat customers, and look forward to adding your name to that list.
Contact rick@greatlakesclimbing.com or call (715) 482-3800 for more information.